45 Degree Side Washer (patent pending )
Using our unique patent-pending shaft, these 45-degree discs, made from HDPE, slide down and stack on the shaft. Our patent-pending Pearl Panel, which is injection molded and cut to the same angle, is then used to easily slide and attach. This facilitates contour to the same angle of the wheels for better penetration, while the spinning motion in the 45-degree panels aids in moving the dirt in a downward motion on the side of the vehicle.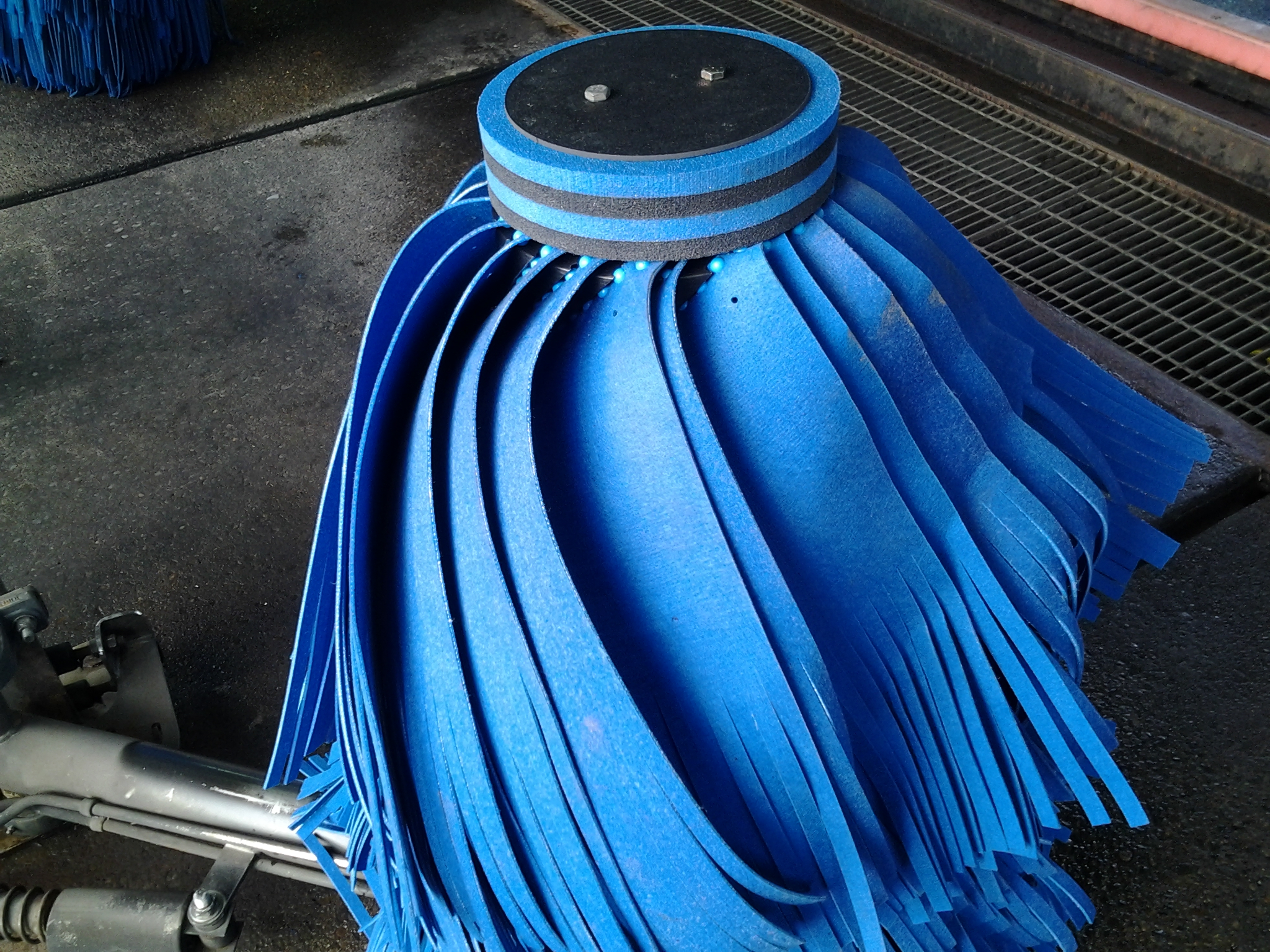 If you have general product questions or would like additional information about our products, please call or complete the inquiry form and a representative of our company will get back to you as soon as possible.
Thank You for your interest in iWash Technology.
Mailing: 26313 S Hwy 213, Mulino, OR 97042