Mitter Channel Update Kit (NEW!)
for Autec Mitter Baskets
Other manufacturer mitter basket conversion kits available.
Until now, a lot of time and labor were required to replace Autec Mitter Curtains because of the sheer number of bolts involved.
iWash Technology has made this process quick and painless with our Mitter Channel Update Kit, which eliminates the time and labor of working with so many bolts.
This new mitter channel structure is designed specifically to work with our patent-pending Pearl Panel.
The mitter channels are cut to to the length required to fit inside any manufacturer's mitter baskets—we also eliminate the time to replace mitter curtains on other manufacturers' mitter baskets with our mitter channel update kit.
Here are some videos of the Mitter Channel Update Kit in action, showing the speed and ease of replacing mitter curtains with this system.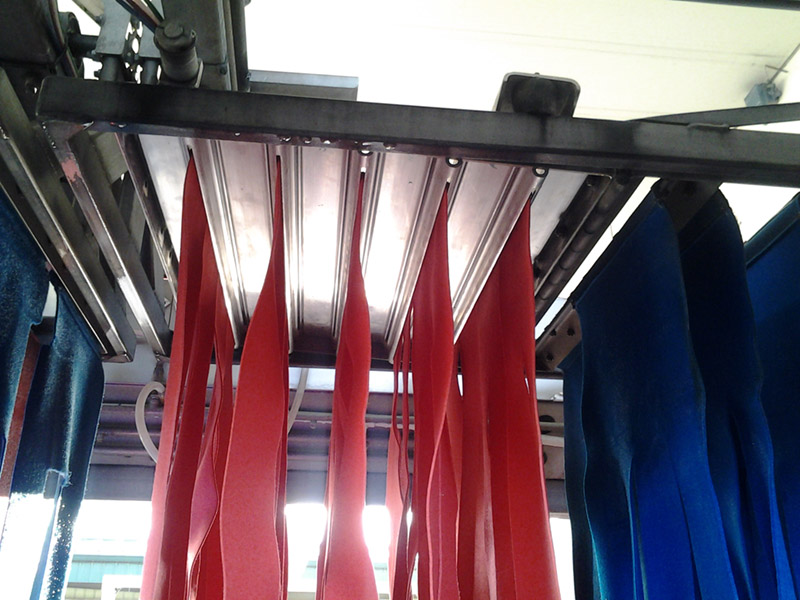 If you have general product questions or would like additional information about our products, please call or complete the inquiry form and a representative of our company will get back to you as soon as possible.
Thank You for your interest in iWash Technology.
Mailing: 26313 S Hwy 213, Mulino, OR 97042