Pearl Panel (patent pending)
Available in cloth and foam.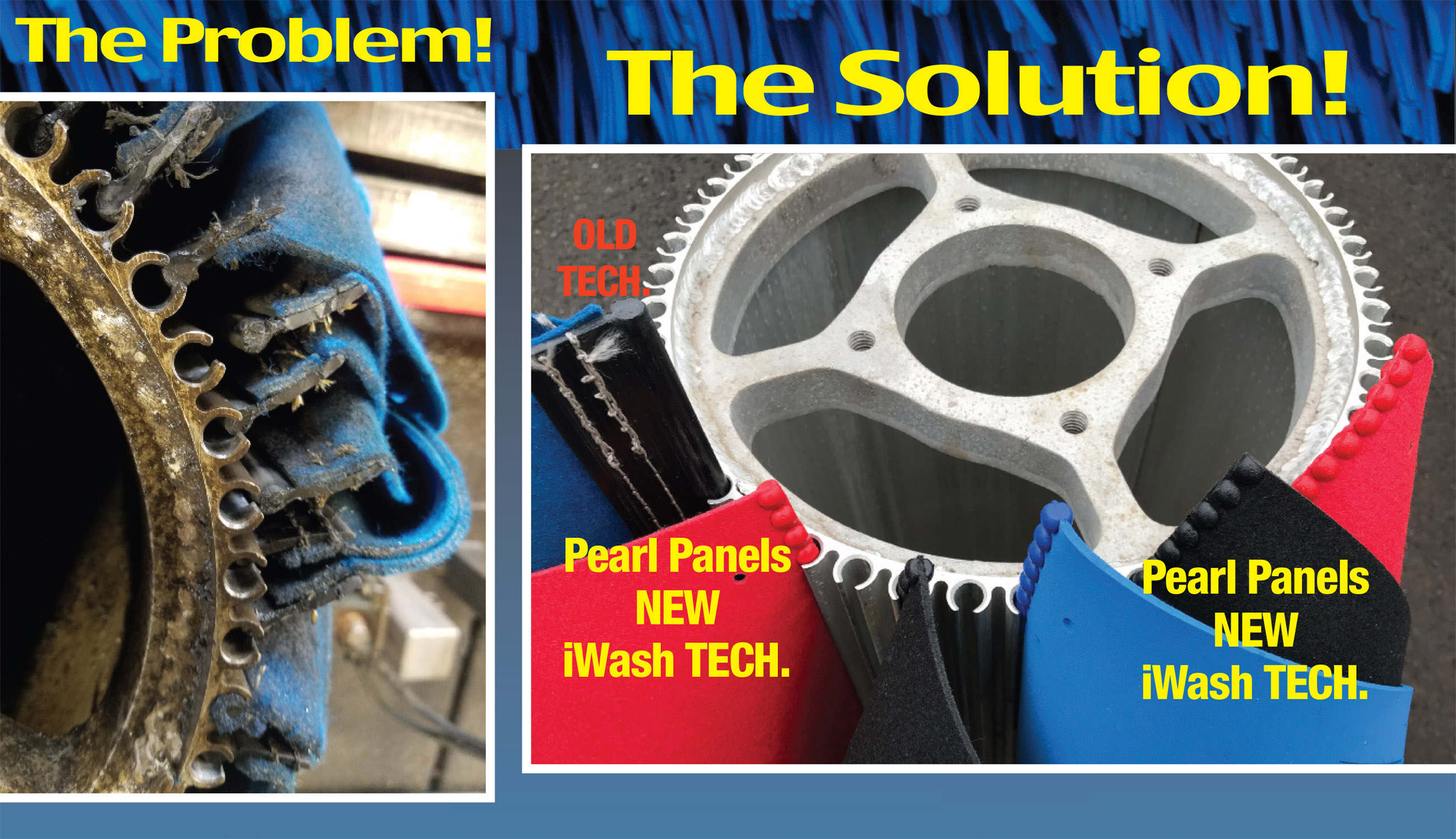 Current sewing and stitching of stiff extruded plastic on the ends of cloth & foam panels has been the main cause of damage to c-channel cores. The sewing and stitching often come apart and the extruded plastic, protruding outward from the core channels, puts a lot of stress and pressure against the core slots as the brush makes contact on the vehicles — therefore damaging the core and making it very difficult to replace panels.
Our newest patent-pending Pearl Panel eliminates all the sewing and stitching of stiff extruded plastics.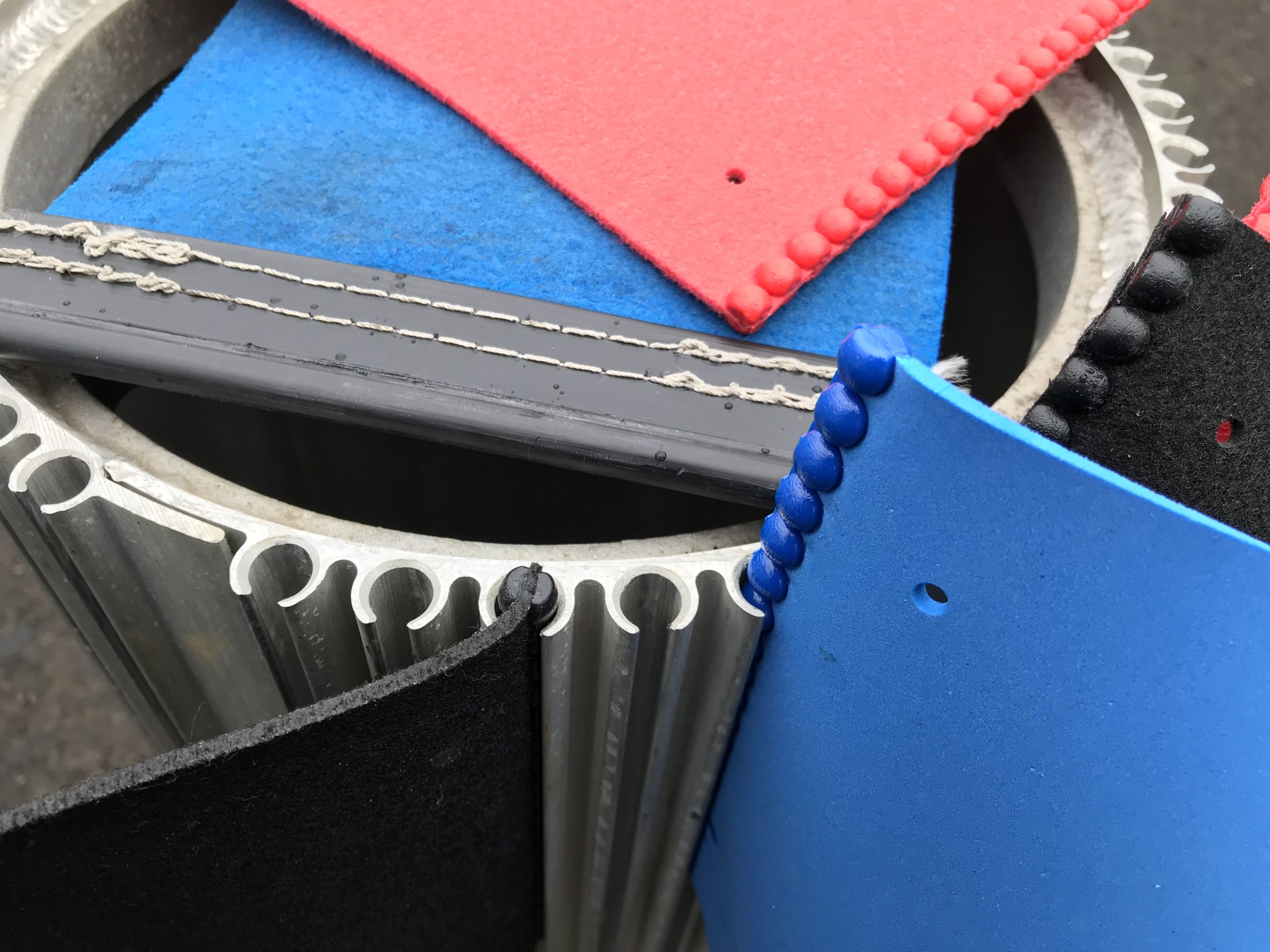 Injection molding of high density thermoplastics is used instead, into the cloth and foam fibers, utilizing our unique Mold & Die (patent pending) to infuse the two materials together, giving it strength to not pull apart inside the brush core. The thermoplastic that is used is self lubricating and self cleaning, making it one of the slipperiest, strongest and hardest plastics. This type of panel will not damage the core as the sewn-on plastic would. Comparatively each round injection moves and flexes independently with minimal surface contact inside the slots. Having the soft cloth and foam material be the sole matter that is protruding outward removes any stress or pressure on the channels as the brush spins.
These panels will work in any c-channel core. When the time comes to replace them, they slide out effortlessly and hassle free. The Pearl Panel extends the life of the cores.
If you have general product questions or would like additional information about our products, please call or complete the inquiry form and a representative of our company will get back to you as soon as possible.
Thank You for your interest in iWash Technology.
Mailing: 26313 S Hwy 213, Mulino, OR 97042